The Mazda MX-5 is renowned as the world's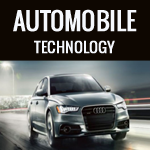 best-selling two-seater sports car, an acclaim
which can be linked to its innovative automotive technology.
The MX-5 is an extremely accomplished motoring masterpiece,
offering impeccable agility and dynamic handling, as well as optimal
power-to-weight ratio and rear wheel drive. Its automotive technologies
enhance this driving experience, offering motorists the height of
vehicular performance and complete driver control.
The automotive technology behind this roadster has been inspired by the Japanese concept
of Jinba Ittai which translates to 'horse and rider as one'. This fluid bond between
vehicle and driver makes the Mazda MX-5 one of the most responsive and thrilling
roadsters available on the market.
The body
This concept of making the driver feel at one with the car continues throughout all elements of the MX-5. The body is forged from ultra-high tensile steel, providing a firm base from which the chassis and suspension can operate. This facilitates an efficiently responsive drive, as well as reducing the risk of damage during a collision. Furthermore, the MX-5 contains integrated Dynamic Stability Control and Traction Control Systems. These systems maintain the roadster's stability whilst cornering or swerving, and can reduce your engine power and torque as well as regulating braking pressure on individual wheels. This ensures that you can remain in complete control at all times throughout high speed motoring manoeuvres.
Safety
The Mazda MX-5's automotive technologies also extend to safeguard pedestrian security, thanks to their Deployable Hood System (DHS). If you are involved in a frontal collision, sensors within the front bumper react in milliseconds to deploy the hydraulic actuators under the bonnet which increase the space between the bonnet and the engine. By increasing this critical distance the pedestrian impact will be far less severe, thus drastically reducing them from sustaining more serious injuries.
This revolutionary automotive technology has garnered high acclaim for the MX-5. This praise was evident most recently in the 2013 Which? Car survey which hailed the MX-5 as;
"the automotive equivalent of a double espresso. Near-telepathic steering and handling make other cars (even some sports cars) feel woolly and dull by comparison"
Interior
The automotive driving technology is perfectly mirrored by the opulent interior entertainment technologies. These include a TomTom satellite navigation system with innovative LIVE Services to provide immediate, up to date navigation directions at all times. Moreover, this navigation system incorporates Lane Guidance and HD Traffic updates, all of which are connected to the driver via Bluetooth hands free functionality. These interior intricacies further solidify upon the concept of 'horse and rider as one', equipping the driver with an accomplished range of intricate technologies which provide a well informed, state of the art driving experience.
The convertible roof
The MX-5 also holds the record for the fastest convertible roof top. In merely 12 seconds, you can raise or lower this soft roof top, providing an instantly efficient and elegant driving experience. Moreover, once retracted the roof is stored between the cabin and the boot, which provides you with your full boot capacity irrespective of whether your roof is up or down. All of these integrated automotive technologies provide motorists with a dynamically powerful yet stylishly elegant drive, defining the MX-5 as one of the market's most accomplished and pioneering roadsters.

Author
This article was written by Bradley Taylor, a freelance writer from Derby, England. He is a motoring enthusiast who loves writing about cars and everything automotive but he is versatile and he also writes across a variety of other topics. You can stay connected with Bradley across social media sites by following him on Google+ and Twitter.