A Closed Circuit Television (CCTV) system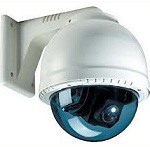 is an integrated security system that is used
to monitor and record events within the
business premises.
The system consists of security cameras, digital
recorders, and supporting equipment to view, monitor and record events.
Not only will the use of CCTV system protect help safeguard your assets,
but it will also protect your personal safety. For an added protection,
small and medium size businesses may consider opting for using a real-time
CCTV system with a monitoring service.
We offer a CCTV Supply and installation service, see details of our service here
The use of a real-time CCTV system involve linking multiple cameras to a control room or central
location, where a security officer will monitor the area for incidents and decide what appropriate
responses are required. Due to the advancement in technology, the camera can detect movement
through various sensors, allowing the security operator to be notified of areas that require
immediate attention. This also means that multiple cameras or locations can be effectively
monitored at once.
Deciding on the type of CCTV system for your business or home will require you to identify the
purpose of the installation in the first place. While there's always room for more protection in a
premises, there is no need to overspend if a basic  system can already provide an adequate peace
of mind. On the other hand, you cannot expect the system to cover all areas if you are investing
too little..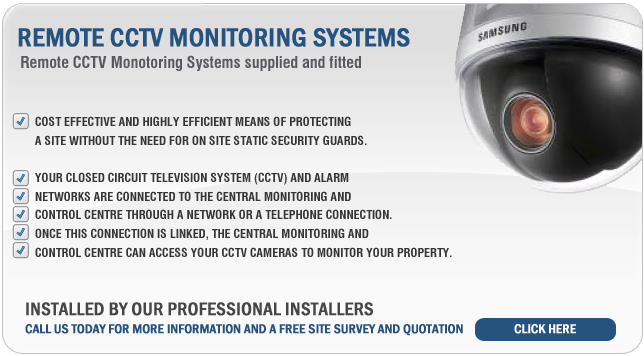 Aside from helping in deterring burglaries, installing a CCTV system can also benefit small and
medium size business by allowing them to monitor and observe the behaviors of employees.
The system will ensure sure that employees will perform their duties according to their job
description – even when the owner or boss isn't around, which will ultimately increase their
productivity level.
We offer a CCTV Supply and installation service, see details of our service for more information
Click here
Regardless of the types of CCTV system that you choose, it can be successfully implemented if
there's a good synergy between the system, security policies, and the employees. Hence, the
importance of creating a proper plan and coordination steps between the people, process and
product should not be discounted. Failing to do so may result in a less optimal outcome of the
security measures. You can get examples of best practice in the industry by consulting with
the .
Understandably, the vast selection of security cameras and systems can easily overwhelm
those that are not too familiar with the equipment. Consulting with the right security system
provider will ensure that you get the most ideal system with the best configuration for any
budget and security needs, as well as helping integrate the system with smoke and fire
detectors, among other things. Implementing the right surveillance system will provide a
24/7 protection for your business.
We offer a CCTV Supply and installation service, see details of our service for more information
Click here