With the ever-growing entity that is the internet,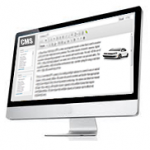 and the technology that accompanies it, it has provided
more and more benefits and opportunities for those who use it.
One of these opportunities is internet marketing.
Also referred to as E-marketing or online marketing,
it is as it says the marketing of services or goods over the internet.
The way in which is works relies heavily on the audience that the internet has the ability to pull in.
Hundreds of thousands of people browse the internet every day, looking for information,
goods and services, so it makes sense to use this to promote whatever it is you happen to be selling.
You can appeal to a wider audience than other forms of marketing, and also manage to
pull in customers and clients from all over the world.
Not only that, but internet marketing costs less than other forms of marketing,
meaning that less employees are needed for a company and more money
is available to be spent on other, more profitable things.
There are many different methods behind the idea that is internet marketing and among these are – Search engine marketing, e-mail marketing, affiliate marketing, interactive advertisement and display marketing. For all of these, there are strategies behind them which make them as popular as they are.
Online Promotion
Promotion of the company online is needed, and this can be done by paid to click banners or advertisements, which encourage people to view the advertisement as they earn a small fee for doing so. Articles and press releases are essential for article marketing (growth of the company once more) and also to allow customers and clients, as well as potential readers to find out more about the company and what they sell.
Email marketing is also used in internet marketing.
Once a company has grown an email list of customers or clients, or potential sales, they can then use the information to provide the readers with details of offers or sales that happen to be on at that time, and also making them more aware of the company and the things that it provides.
The best thing about internet marketing is that every stage of the campaign can be traced and tracked to the sorts of people that it is attracting – age groups, gender, places in the world etc. Once this information has been collected, more can be done to encourage the groups of people that it is not attracting and therefore provide more potential clients.
There are a few downfalls to this style of marketing, although these are greatly outweighed by the good points.
For one, not everyone in the world has access to a computer, let alone the internet, and then you have to allow for the people that only have low speed internet connections.
Complicated and stylish websites very often do not run well on these slow connections, and can therefore be one problem for those that wish to view the website. The company behind the website must also have liberal return policies for their customers and this is because of the inability to be able to actually look at the product they are purchasing. This can be a problem with clothes and other such things, as many customers wish to try their purchases on before actually buying them.
Internet marketing is a very popular concept for both big and small businesses alike, and is becoming more and more popular as the internet grows bigger and bigger by the day. One day, maybe everything will be done over the net, but right now, internet marketing is still a relatively new concept and who knows where it may lead to?
Thanks the Techstore Teamhere.