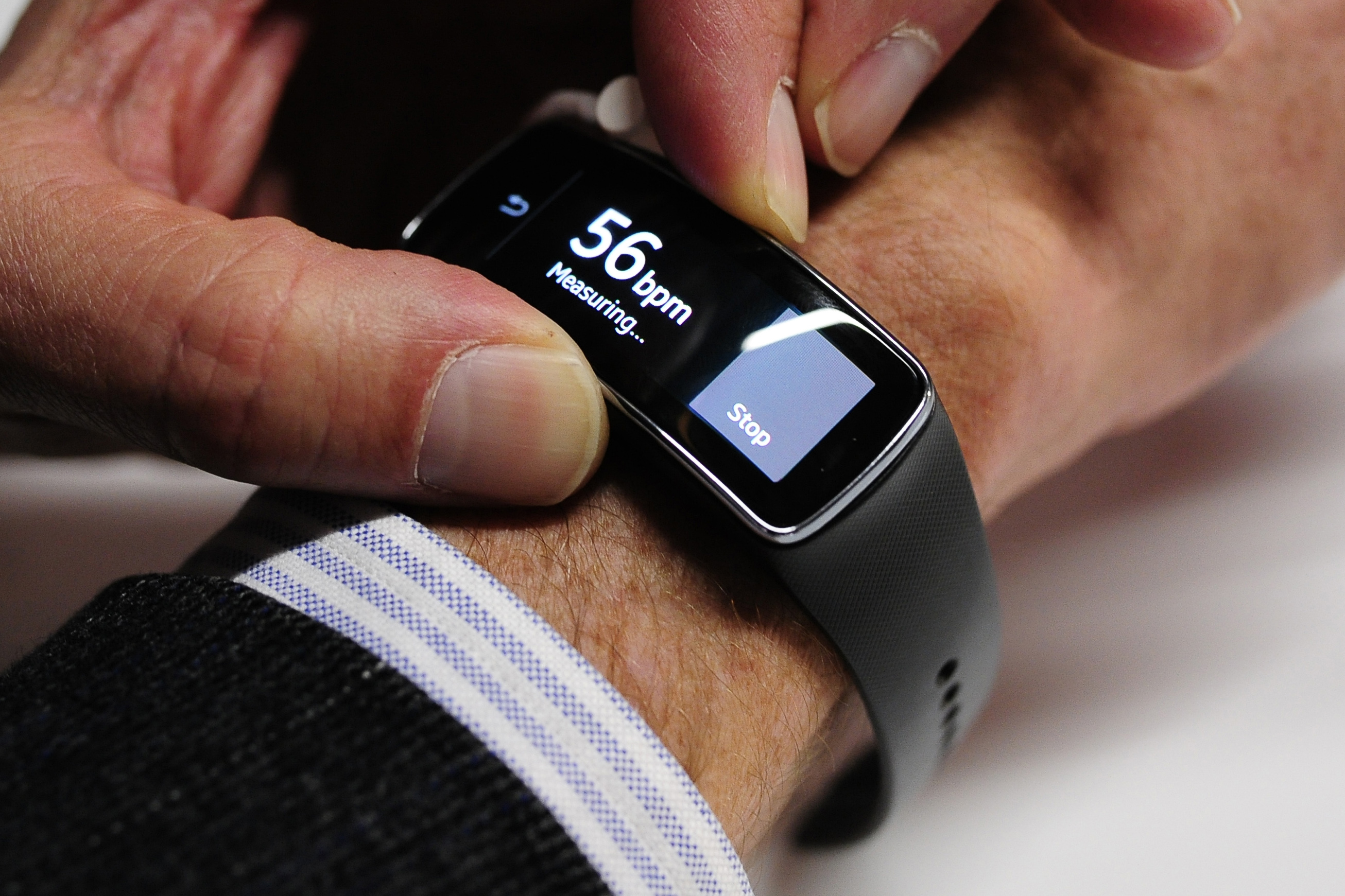 Wearable technology is a fast growing trend with devices like Fitness Bands and Smart Watches enjoying high sales all over the world. People love the convenience they offer, and they provide lots of features for everyday use.
Such as enabling the user to track Sleeping Patterns; record the number of steps they have walked, even answer emails. Recent studies suggest that Wearable Technology Sales have grown by over 50% in the last year alone. Shortly, it's predicted that almost everyone will have some sort of Wearable Technology on their Wrist.
As with all new Technologies, it's only a matter of time before Businesses try to employ this in the Workplace. It's reported that companies already consider Wearable tech as a vital HR tool.
And, there are lots of things a Business can do to make Wearable Technology a feature of the Workplace in 2016.
Here are some of the ways in which wearable tech can help HR in the workplace:
1.Improve the Health of Employees
It doesn't take an expert to figure out that healthy employees are a good thing. For one, they cost your business far less money. You won't have to fork out loads of dollars on healthcare, and they won't be off sick as often. Obviously, a key part of having healthy employees is ensuring your business provides a good health & wellness program.
It's thought that lots of companies are integrating Wearable's into these programs. Technology like this can help improve the health of your employees. By having something on their wrist that tracks their health, it encourages them. They have the motivation to burn more calories than they did yesterday. And, fitness bands give prompts for users to get up and move if they stay still for too long. If you give employees fitness bands as part of your health initiative, you'll see improvements. Healthy employees are more productive and also more likely to stay with your business. With such a great health program, why on earth would they want to leave? So, you also end up boosting your retention rates.
2. Improve Employee Safety
When people think of wearable technology, they assume everything goes on your wrist. And, while smartwatches and fitness bands are the most popular tech, they aren't the only things around. You can get smart hats that have lots of sensors in them. If an employee wears one, you can track how alert they are.
How does this improve safety? Well, it's great for companies that have drivers. If your employees are driving a delivery truck, then they can wear this technology. As a result, you're able to ensure they stay alert at the wheel. What does this mean? It means you can reduce the risk of any road accidents caused by tiredness. It's a clever piece of tech, and can greatly improve the safety of your employees in situations like this.
3.Improves Employee Tracking
Another way that wearables are a great HR tool is down to employee tracking. As mentioned before, wearable technology can track lots of things about the user. This includes heart rate, steps taken per day, etc. With HR software, employers can use this information to keep track of all their staff. You can see how active your employees are throughout the day. By collecting all this data, and using it alongside their work performance, you're able to make connections.
It might transpire that employees are wasting too much time by walking around the office chatting with each other. As a result, you can see that their work performance dips. You can also see when they're more stressed during the day, and that it results in a lack of productivity. With all this information, you're able to help fix any problems that transpire. Perhaps you can implement a short break for your employees so they can have a rest and not get stressed at a certain time?
It's important that you use tracking in an ethical way. Ensure that you tell all your employees what the wearables are for and what data you'll collect. Inform them why you're collecting data and what it will be used to analyze. Also, make it an optional thing. Some people might not want to have you track their performance, and you can't force it on them.
With wearable technology, your business certainly has a powerful piece of HR software. It can be used to bring more structure to your business, and help with everyday processes. Technology like this gives you the chance to boost productivity levels and run your business more smoothly than before.
The end.