If you want to ensure that you get a great custom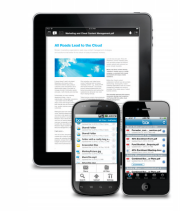 website design you need to learn how to
work with a website designer instead of against them.
Working against them can cause stress and anger not to
mention loss of income and added expense.
While you need to take an active role in the development
of a website you need to learn how to work with the designers.
Here are a few tips that you can use to make this much easier to do.
Know what you want before you meet with them
Most designers will schedule an initial consultation with you.
They want to use this time to get to know you and your business as well.
It is a good idea to go into this initial consultation with as much information as possible.
If the company you have been working for has given you a
creative brief or other questionnaire you need to fill it out.
You want to make sure that you have the following information with
you when you go and see a website designer for the first time:
A list of websites that you like and ones that you don't
Ideas about what colors you like best and which ones you do not want to see used in your site
A list of functions or tasks you need your site to be able to perform (such
as ecommerce or areas that are password protected)
Digital versions of your logo or photographs that you want to include on your site

Give constructive criticism
Once your initial consultation has taken place and you
have been presented with a rough draft of what your website
will look like it is important to give constructive criticism.
If you don't like something be able to tell your website designer
why you don't like it and how you would like it to change.
This may mean alterations to the layout, color scheme or other elements.
If you are able to say why you do not like something and how you
would like it changed it can allow your designer to work with you more easily.
It can also be helpful to tell your designer what areas you particularly
like and why as this can also give the designer an idea of how your mind works,
what your preferences are and what you want your site to look like.
Give your feedback in a timely fashion
There is nothing wrong with taking a little bit of time to go
over a site before you give your constructive criticism.
You should, however, be able to tell them what you do or do
not like in a fairly reasonable amount of time. Remember that your
feedback may be needed in order to allow the project to move
forward and if the design team does not have your feedback
they cannot complete a project.
There is no sense in fighting with a designer about a missed deadline
if you have not given them the information they need
to do their design work for you.
Our Website Design Services
We offer an extensive range of website development
services with which includes website design,
website redesign and website upgrades,
see details of our service click here