If you have contacted website design companies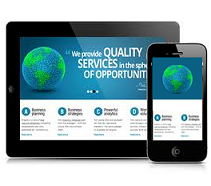 to get quotes you may be surprised by the range of
pricing you may have been presented with.
Getting quotes for website design services can be a
stressful experience simply because many companies
may not know which elements are more expensive.
Therefore they may not know whether they are
paying the right price for their website design.
While every company will have different pricing schemes
and it is unlikely that you will get two identical quotes
for the same site design here are a few guidelines to
use when looking at your quote that may help you to avoid being overcharged.
How many pages does your site have?
If you are having a massive site built it will naturally
be more expensive than a site which has fewer pages.
This is simply because every page needs to be programmed
to a certain extent even if templates are being used.
A site designer will need to make sure that all of the
pages will link up well with one another and that the
menus and navigational tools are all fully functional.
Even a large site of simple pages may end up becoming
more expensive to have created than a smaller site would be.
What special features are included in the website design?
If your site has special features or functions that are
involved in the website design this will often
drive up the price considerably.
This may be especially true if the site needs to be
able to interface with another program. A good example
of this would be a site that is expected to work
seamlessly with an inventory program or accounting software.
If your website design needs to work with other programs it may be
necessary for a website design company to research how to utilize that
new software and how to interface their own programming with it.
Since time is money it is no wonder that this can make for a much more expensive site.
Are there other services included in the price?
You should also look to see if there are services other than website
design included in one quote that may not have been included in less pricey quotes.
If you are getting services such as analytical tools, search engine optimization
and website maintenance included in your quote you may find that you are still
getting good value for money even if you are paying more overall. Of course,
you may want to minimize some of these costs by asking for programming such
as a content management system that will allow you to update your own site yourself.
Is it a template or a custom design?
If your site will be designed using a more generic template it should
cost much less than a site that is designed and built from the ground up.
A site that is completely custom-made will take much longer
to build and will therefore cost more overall.
By considering all of these factors you will be able to tell
whether you are being overcharged or whether you are getting
good value for the money you are spending.
Our Website Design Services
We offer an extensive range of website development
services with which includes website design,
website redesign and website upgrades,
see details of our service click here