Millions of individuals use Google search everyday,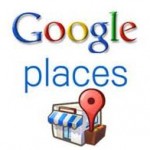 and one out of five of their searches are related
to location or places to go. In this regard,
many businesses used Google Maps listing
or Google Places for advertisements.
They used it to attract customers looking for hotels,
restaurants, bike shops, dry cleaners and more.
With Google Places you can attach your business photos, business reviews,
important facts, display opening hours and latest offers and updates.
How it works
The business information that you submitted to Google Places is the one that makes up your listing.
It is different from other Google listings results that came from data found on web pages and sites.
For accuracy, Google will ask for a verification pin that will be sent to the business
address that you provided when you signed up.
Free service
Adding a basic listing in Google Places is free. However, a
dding other locally-targeted advertisement can be done
through Google's Ad Words program.
Each business listing should have a physical mailing address.
It is where mails can be sent to your business location.
For those who are working from home or on a mobile business, providing a service area will do.
You can also opt to hide your physical address once Google Places approved your business listing.
Only one listing for every physical location is allowed.
If your business covers multiple locations,
use the categories or description of your business to explain the different services you offer.
Reading on the Google Places' quality guidelines can also help you gain approval from Google.
Creating a Listing
To create your free business listing, sign in to Google Places main page using your
Google account log in or your Ad Words log in.
If you don't have a Google account, just click on Sign Up Now
to create a new account.
Once signed in, type in your business phone number to check if Google Maps already has your business information or not.
If it does have your business information, it will display what information it has,
otherwise it will take you to a form where you need to fill out with your business
details such as your physical address, website, email address, location and service areas,
payment options, operation hours, maximum of 10 photos and five videos, and other details
you may want your potential customers need to know about your business.
While typing in all your business details, you can see a preview of your business listing at the same time.
You can find it at the right side part of the page. You can edit the details any time you want.
Once done, click on the Submit button and wait for a postcard with your pin from Google within 2-3 weeks.
You can always view and edit your business listing any time by logging in to the Google Places.
The Google Places listing also provides basic analytics for your business listing; it includes
impressions, actions, and clicks for the last thirty days.
Google's top listing tips
Here is a list of the Google's top 4 business places listing tips to help you get the best results:
Always make sure that your listing is accurate and complete.
For your customers or users to find you easily, make sure to key in your business location correctly on the map.
Ensure to point the map marker to the exact location of your business.
Include your official business website on your listing; Google uses some information from your
website which helps improve your search results
Attach videos and images to make your business listing stand out.
Add information such as payment types, opening hours,
and other important details that help customers choose from the results.
Choose the most suitable and specific category for your business.
Select a specific category from Google's list of suggestions. It helps Google
algorithm show your business for an exact search. If you cannot find one that fits your business,
you can always type in your own category.The most important thing to keep in mind when choosing categories
is that the categories should be accurate, specific, and describes your business well.
Create an accurate and strong presence on the web.
An improved Google search result comes from the aggregated information about your business from the entire web.
Thus, always make sure that your business information on a 3rd party site is accurate;
otherwise try contacting directly the other site for necessary corrections.
Google also uses feedback and reviews to improve search results.
Thus, encourage your customers to write a review or blog about your business.
Become one of Google's Favorite Places.
Based on the number of Google users who looked for business information,
Google Places' Favorite Place is identified. Being one of the Favorite
Places in Google means your business is one of the most popular local
businesses in Google Places.To know more about Google's Favorite
Places and how to become one of them, check on the Google
Places information support page.
Our Service
In association with our colleagues over at the Ace Internet Marketing
we offer a range of Internet Marketing Services,
you can see more information see here.