One thing that you may have seen advertised by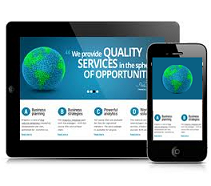 many website design companies is a package deal
that gives you a set price for their website design services.
For someone who is not completely familiar with the
field of website design it can be difficult to tell
which package is priced appropriately for the services that it includes.
Here are a few tips that you can use to tell whether
a particular package is priced appropriately or whether
a website design company is overcharging you.
The first thing to consider is what kind of website design is
included in the package. Some packages will only include work on a very simple website.
If you need one that is larger or more complex you may find that
you end up paying more than you expected or wanted to.
This is especially important if you end up wanting any special
functionality incorporated into your website design.
If a package has almost everything that you want with the exception
of certain functions you may want to ask how much it would cost to include them in the package.
Although it may change the cost of the package you may find that it is
still worthwhile as the price may still be very reasonable.
It is always better to make sure that you know the terms
and costs before you sign any agreements however.
The next thing to consider is whether or not the package includes
items such as search engine optimization, content management functionality
and other features that can ensure that your site is up to date, functioning
properly and as easy to find as possible.
These three things can mean the difference between a company's
site bringing in customers and driving them away.
Just because a package seems good does not mean that you should
immediately choose a specific company. You need to make sure that
they have experience working on the kinds of sites that you need.
This is especially true if you need advanced functionality such as
a site that is capable of interacting with other programs.
If there is a specific program you need your site to interface
with (such as Quicken, for example) you may want to inquire as to how
much experience a company has had in this area.
The last thing you want is to choose a company that seems like they
know what they are doing but who actually does not have the knowledge
and experience to produce the deliverable s you have requested.
There are many different companies that are offering website design packages.
By taking your time and researching different companies you can find the one
that is right for you and that has the features you are looking
for in the packages that they offer.>
Our Website development Services
We offer an extensive range of website development services
with which includes website design, website redesign a
nd website upgrades, see details of our service Here