Choosing to avoid using your cell phone while driving can be an excellent way to reduce the chance that you will be involved in a motor vehicle accident. There are a large number of areas which have declared the use of cell phones or other similar electrical devices to be a chargeable offence. If you do not use a vehicle for business, putting your phone away may be easy. For many people, however, the need to be in contact with clients or their office is critical even when they are on the road.
For individuals such as these, handfree car kits may be more of a necessity than a luxury. The key is choosing which kit you will use in your car. The range of features that are available may vary substantially from model to model. Here are a few tips that you can use to make choosing the right kit much easier and more straightforward.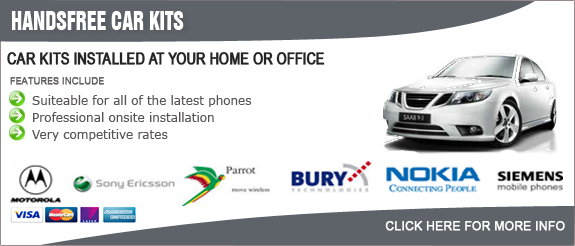 How do you use your cell or smart phone?
How you use your cell or smart phone may have a huge impact on the model of handfree car kit you will place in your vehicle. A person who communicates via voice calls may need different features than someone who receives texts and needs to be able to find out what these messages had to say. Even someone who takes a lot of voice calls may want to find a way to handle sensitive calls that may not be suitable to take over a speaker phone. Finally, if your phone also functions as a GPS unit, you may need a kit that positions your phone's screen in a location where it is clearly visible.
By figuring out how you use your phone most you will be able to look for features that make it easier and safer for you to do so. It can also help you find a model that may not have all of the bells and whistles but which will do what you need it to do in a way that is effective and affordable.
If you make or take a lot of voice calls
If you do a lot of voice calling, you need to make sure that you are looking for a handfree car kit that allows you to answer and make voice calls using verbal signals. There is nothing worse than a voice dialer that cannot understand what you are saying. You may want to test out several models and decide which has the most accurate voice recognition software. Make sure that you test it in quiet conditions as well as conditions where there is a fairly large amount of background noise.
If you are someone who uses a speakerphone but needs some privacy you may want to look at a handfree system that includes both an earpiece and a speaker system. This will allow you more privacy during sensitive calls and will allow you to use your speaker phone in circumstances where you may have more than one involved party in the vehicle with you.
Text messagers may want other features
There may be different features which are better for someone who receives a lot of text messages. Some handfree car kits will actually read out text messages to you. This can be much safer than trying to read them yourself. Just make sure that the device is accurate so that you do not receive incorrect information.