If you are having a website designed for your business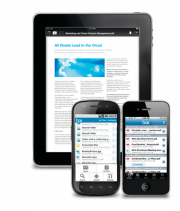 there are a few key elements that you need to include.
Doing so will ensure that your site becomes a powerful
marketing tool which can help increase your company's profits.
Other elements should also be included whenever possible
however these four elements are going to be most
critical to your chances of online success.
A well designed content Management System
A well designed content management system (CMS) can be a key
component of a functional and well designed website.
A good content management system allows you to alter or update html
and text based portions of your site and will allow you to update it by yourself.
This means that if you are introducing new products or services or
want to keep your clients up to date with what your company is offering
it will be much easier and more cost effective for you to do so.
You will be able to accomplish these tasks on your own without paying a
web company to make the changes although you can still certainly do that if you prefer.
A Viable E-Commerce Solution
If you are selling products online, a functional and well-designed E-commerce solution
will rapidly become critical to making your site work for you.
Even if you are selling services rather than products, providing your
clients with a convenient method of making payments online may be the
factor that gets you the contract rather than your competition.
Customers should be able to use a variety of payment methods so
that they can choose the method that is most appealing to them.
Costs for ecommerce are really quite reasonable and so cost should
not be something that deters you from adding this kind of functionality to your site.
A well designed, intuitive layout
A well designed, intuitive layout for your website is critical
to making your site into a viable marketing tool.
A well designed layout will allow current and potential
customers to find the information and products they need quickly and easily.
A layout that is poorly designed may actually confuse customers and,
ultimately, drive them away. Part of a well designed layout will
include the use of tags and links that have been placed in areas
that will maximize search engine optimization.
It will reflect the overall look and feel of your business so
that your customers feel they get to know you rather than
being confronted with a generic and impersonal website.
Our Website Development Services
We offer an extensive range of website development
services with which includes website design,
website redesign and website upgrades,
see details of our service click here