Fleet tracking provides you better control and communication with your vehicles.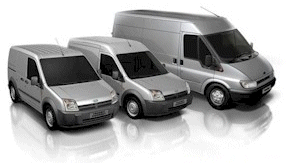 Fleet tracking can be defined as a system which is used to keep track of the routes and location of vehicles and gain a better control over them with the help of the World Wide Web.
This product has become very popular among vehicle owners as it gives better access to their vehicles, sitting in front of the computer and with a click of the mouse. With the assistance of this software, it has become quite convenient for different truck and lorry owners to find the current situation of their respective vehicles and thus keep track of the total distance traveled and money expended for a given journey.
The GPS fleet tracking uses GPR to track trucks, Lorries, vans and cars with the help of the Internet. It employs fleet management to make the system more practical and efficient. This real time GPS vehicle tracking system is designed mainly for vehicle owners, fleet owners and dispatchers. A wide range of fleet tracking products are available for the purpose of vehicle tracking, also tracking trailers, plant machinery and heavy equipment.
This in turn improves the performance of the vehicle dispatch system, the credibility and last but not the least the savings that result in increased efficiencies and therefore increased profit of the ogranisation.
Fleet tracking improves operations and provides greater control over the fleet in the most efficient manner possible. Companies are continuously searching for new ways to improve the level of our service to customers, and this technology is a very effective tool in this area. For example, the system will enable the company to track our vehicles in real time, adjust delivery intervals, record waiting and loading and unloading times automatically, plan routes to avoid traffic, and even plan special delivery requirements
The major benefits of using these fleet tracking services can be summed up as:
> Reduces operating costs of transportation.
> Improves efficiency of the transport system.
> Enhances security.
> Improves customer service and level of satisfaction.
The use of fleet tracking GPS system ensures safety and hence retains confidence within the owners of vehicles and industries. In the process, the productivity of the industry increases and enhances the overall management capabilities of the administration.
Thanks the Techstore Team