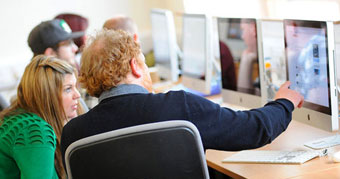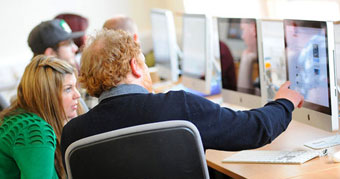 Here are the Changes facing the Computer Training Industry Today
Change is on ongoing theme in the computer industry. It is important for computer job holders and seekers to stay current with their computer training. New Microsoft applications will create the need for new computer courses, and being ahead of the game will benefit computer job candidates over the next few years.
Our colleagues over at Progressive Training offer Excel Training Courses onsite at your Business throughout Dublin: you can visit their website here http://www.progressivetraining.ie/
New Operating System
With a new operating system from Microsoft, called Windows 7 the computer training industry will have new challenges to meet. Training will be needed on Microsoft Windows 7, as well as the new version of Microsoft Office 2010, being rolled out this year. We suggest that companies allow 12 to 18 months to effectively implement Windows 7, and that training on Microsoft's new applications is a must.
New Microsoft Applications – MS Office 2010
With a new Word, Excel, Access, and Powerpoint to learn, computer training in these applications will be offered by Progressive Training. Computer job seekers should make sure that their knowledge is up to date with these versions. Computer training in Microsoft applications qualifies candidates for any number of computer jobs. Training in the new Office 2010 applications will put computer job candidates ahead of the competition, too.
Stay Competitive with Ongoing Microsoft Training
Getting ahead of the game will make IT and computer related job candidates more competitive. Over the next few years, the industry will witness the transition from Windows XP and Vista to the new Windows 7. Also many companies will be upgrading their MS Office applicationa from Office 2003 to Office 2010 and the revised layouts and formats that come with that. Investing in Computer training will ensure that any potential job  candidates are qualified, up to speed, and in touch with industry standards.
You can contact Progressive Training for information on the full range of Microsoft Office/Windows related courses.  Please call us on 1890 245345 or complete our online enquiry form for more details.