With the growth in house break-ins in recent times all home owners
will need to look at ways to deter or prevent break-ins from happening in the first place.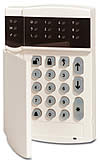 One of the main items that should be on all homeowners lists is a
centrally monitored house alarm system. While most alarm systems are similar
there are a few key factors to consider when looking to purchase or install
Alarm setup
It is important to get the alarm system configuration or setup correct at the start. The contractor will need to know what access points that need to be covered, what rooms or hallways as well as other factors such as if pets or people are in the house when the alarm is to be activated.
Wired or Wireless system
One major consideration is whether the alarm system will be hardwired into the house or a wireless system. A lot of new homes come prewired so it is easier to choose a hardwired product.
If it is not prewired a wireless system might be the more cost effective choice.
Price and quality
Although the cost factor will be an important part of your consideration, it's important not to choose a house alarm installation contractor based solely on the price. Because this system will be so important, you need to have dependable, registered and professional service backing it up. And that is something you should be willing to pay a little extra for.
Compare the quotations from a few different contractors, making sure that they are offering similar services and a comparable product. Don't be afraid to ask a contractor to match another quotation as long as the products and services are the same.
Centrally monitored
A key element to any alarm system is how an activated alarm will be reacted to. One option is a GSM Dialler option where the system will call or text a set of pre-entered mobile numbers to let the house owner know that the alarm has gone off. Another important option can be to link the alarm to your local Guard or Police station where they can react to the alarm going off.
We supply and install these systems for more information More  here