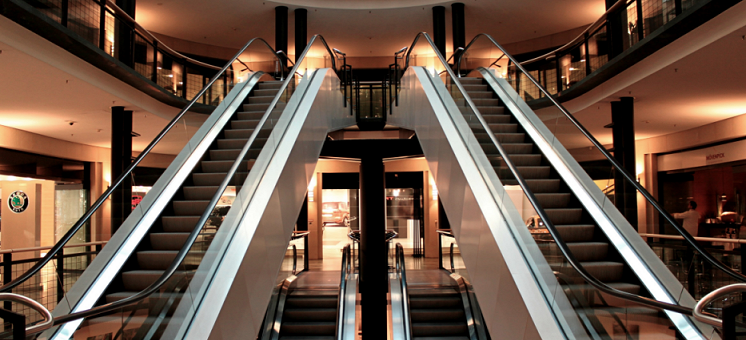 Image source: Static Pexels.com 
Contemporary consumers are refined and sophisticated shoppers who have exquisite taste in everything they buy. The main cause that has led to such evolution of buyers' habits is the commercial aspect of the Internet. In the last quarter of 2016, the share of eCommerce in the retail field in the USA was about 8%. Global changes are even more dramatic, due to the rise of the mobile market in developing countries. Since today you can target millions of people on the Web, business owners have a great chance to improve their business performance. However, their marketing effort needs to be more effective and original than ever before.
Video-governed social media
Over the last few years we've witnessed some ground-breaking innovations regarding the use of video content for marketing. For instance, Facebook launched the Facebook Live feature in 2015. It's been constantly generating new users since its conception, so wise marketers will know how to benefit from it.
Similarly, some platforms are changing their tradition, due to fast-paced penetration of motion pictures in the field of marketing. Of course, we're talking about Instagram. First they allowed for 15-sec videos in 2013. Then in 2016 they extended this to 60-sec videos – a perfect duration for amusing video materials from your office and conferences.
Moreover, you shouldn't underestimate the marketing potential of Snapchat, especially for targeting younger audience. In a nutshell, posting your original videos to all these social networks will generate new leads and make your brand more visible to various online customers.
Sales require follow-ups
We know for sure that modern customers like to be approached and nurtured in a certain style. Therefore, it's vital that every single sale made via your website or social media page has a follow-up. That way, your buyers should be offered a special discount on another item that could perfectly match the item(s) they've previously bought. For instance, if they buy a laptop on your e-store, offer them a special price for a branded bag.
Furthermore, you should send some special offers to your previous buyers after a certain period of time. This approach will yield multifold benefits. Firstly, you'll express appreciation towards your customers, establishing a more personal contact. Secondly, they'll get special prices, making significant savings. Finally, they'll most certainly recommend your website, or even share their purchase(s) with their online friends.
However, the main prerequisite for all these features is making your visitors register on your website, since you'll need their email addresses. You can take a look at some beautiful examples of user-friendly signup forms in on Hongkiat.
Care brings loyalty
In addition to the aforementioned sales-centered actions, modern business owners need to go an extra mile in the way they address their customers. Therefore, every clever businessperson will ask themselves what every type of customer likes. The answer is quite simple – we all like getting something for free. Nevertheless, this doesn't mean that you should give away useless bits and pieces you have in stock. On the contrary, every single item given as a present to your clients should have a specific purpose and a real value. For instance, you can introduce a point-collecting system on your website. At the end of a period of time set in advance, customers within a certain point range will receive particular products.
Also, as suggested by Corporate Prepaid Gift Cards, some types of consumers should be given special coupons and gift cards. That way you'll keep your best clients loyal to your brand and the products you make. Apart from that, don't forget to reward your most productive employees with such treats, as well, to strengthen the in-house cohesion.
Right timing for actions
The potentials of a global target audience bring some special features that every thinking entrepreneur will take care of. We traditionally have special parts of the year, such as Christmas holidays and summer vacations. They remain important features for every business owner. But some new, growing markets deserve your attention, as well. For instance, more than 650 million people in China use the Internet (half of the total population). What's more, 90% of them access the Web via smartphones. So, it's clear that you should target this market in February – for Chinese New Year, of course.
Similarly, the Russians celebrate Christmas on January 7, which is why promoting on this market in that period of time is a smart move.
Far-sighted Internet entrepreneurs always need to stay ahead of the curve. You'll achieve that goal by using all the potential that this united global market brings. Therefore, present your unique business in a genuine way and do your best to generate new leads wherever you can. If you embrace the abundance of differences worldwide, you can gain consumers in various parts of the world all year long.
Emma Miller is a Sydney based writer with a degree in marketing. Interested in digital marketing, social media, start-ups and latest trends. She's a contributor at BizzMark Blog.