If you are thinking of creating a website for your business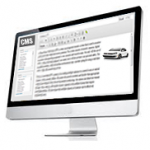 there here are some tips and advice on how to ensure
its a success.

What Should You Keep in Mind in Website Design?
Its purpose:
Like any other element within your business, your Website
needs its own purpose, so plan how your website is aligned
with your business, how it will enhance your daily activities,
will it be used as a reference or marketing tool? or will it be
a more central part of your sales strategy using ecommerce.
Its accessibility
Usability and accessibility are also very important, will it be targeted towards
users who use small screen devices? if so then ensure its compatible and can be
viewed on these devices.
Its Navigation: Your website should be easy to navigate.
The layout should incorporate all design and navigation elements
together seamlessly if possible. Your site should be easy to navigate
and have a clear navigational structure that is clearly visible on all
pages.
Its Profile:
Ensure its pre optimized so as to rank organically on the main search engines.
Also an optimized website will also cost less to sponsor should you wish to
go with a paid search engine marketing campaign.
In Short:
Align your website with your business, plan who it will integrate with your daily
activities. Design it with your target audience in mind, ensure the design and navigation elements
are  seamless with a strong clear easy to use navigation structure, create a layout
that is flexible for multiple devices, If its pre optimized so as to rank organically
on the main search engines you will receive traffic without having to spend money on
paid or sponsored ads.
Thanks the Techstore Team