Has your normally productive website suddenly faltered?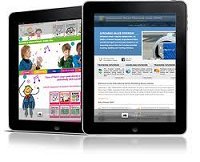 Do you see fewer visitors and less revenue? If so,
it's time for a website revamp!
While it's a common conception that once your website is up
and running you don't really need to do much with it,
this couldn't be farther from the truth.
Websites require the same attention to detail and analysis
that every other part of your business requires.
Here are five signs that it's really time for a website revamp.

#5 Your Website Appears Outdated
Are you still using the same website design you did ten years ago? If so,
it's time for a makeover. With all of the latest technology and design
concepts available now, you simply must ensure that your potential
customers get the right impression of your company when they visit your site.
This means that your website revamp needs to include up-to-date
information, graphics, and user-friendly navigation. It's time
to create a website that grabs your visitors' attention from the moment they set eyes on it.
#4 Your Current Design Confuses People
One of the most common complaints people have when visiting a website
is that they simply cannot find what they are looking for.
This is why it is so important that the site is user-friendly, with
fast loading graphics and easy to follow navigation links.
Your contact information should be on every page, too.
It's frustrating when a customer wants to contact you, but can't
find an email address or a telephone number. Don't make your
visitors look too hard for what they are searching for.
They will go somewhere else.
#3 Your Sales Are Dropping
There are a number of reasons why you may see a decrease in sales or leads.
While many people want to blame it on today's economy, the truth is the
answer may be your site is simply not attractive or effective any longer.
A website revamp can bring new life to your current site.
Your potential customers will be more likely to spend money when they
are a site that looks fantastic, is easy to navigate,
and provides the information they need.
#2 You Can't Handle the Site Any Longer
Perhaps you had no difficulties managing your site initially, but now times have changed.
You can't seem to get time to eat lunch, let alone spend several hours managing your website.
If it's become that difficult, it's time to look at alternatives,
such as a content managed system. If you're tired of paying someone
every time you need the slightest change to your site, this could be the answer you're looking for.
Making changes to your site with a CMS is easier than creating a Word document.
Anyone who tells you otherwise only wants to keep billing you for their time.
#1 Your Website Doesn't Accurately Portray Your Company
If your company website is old, stale, and boring, most customers will
think this is a direct reflection of your business. New graphics, videos,
and interactive features will show your customers your company is current
with all the latest technology. You're more likely to see the repeat
customers that make businesses succeed.
Our Website development Services
We offer an extensive range of website development services
which includes website design, website redesign
and website upgrades, Click here