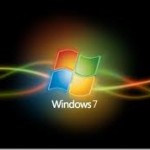 Here's list of 5 Essential Desktop tools to install on new Windows 7 installations
1.Microsoft Security Essentials
Microsoft Security Essentials is built for individuals and small businesses, but it's based on the same technology that Microsoftuses to protect giant businesses (security products like Microsoft Forefront, the Malicious Software Removal Tool, andWindows Defender).
Downloading and installing Microsoft Security Essentials is free* and easy. Once you have installed it, the software updates automatically once a day. We're constantly tracking new threats and we keep your PC updated to help protect you. You don't have to do anything. Microsoft Security Essentials uses green, yellow and red color codes to designate the security status of your PC and a color-coded icon in the taskbar tells you at a glance if your attention is needed. It's simple—when you're green, you're good. However, if there's a red or yellow threat, Microsoft Security Essentials will alert you and recommend what to do.
2. HyperSnap 7
It is the fastest and easiest way to take screen captures from Windows screen and text capture from places where system text copy is not possible. HyperSnap combines the power of a first-class screen capture application with an advanced image editing utility – wrapped into one easy-to-use tool.
HyperSnap is perfect for capturing images and texts that you want to include in your Help system, online tutorials, manuals, training handouts, presentations, marketing materials, Web pages, emails and more. Captures full screen games using DirectX/Direct3D drivers. Use HyperSnap to quickly share a picture-perfect representation of anything on your screen. Compatible with 32 bit and 64 bit releases of Windows 7, Vista, XP and corresponding Windows Server releases.
3.Windows Live Writer
Blog like a pro! Easily share your words, photos, and videos on almost any blog service—WordPress, Blogger, LiveJournal, TypePad, and many more. It's fast and easy to make your photos and videos look great on your blog. Insert them and apply cool borders and effects. You can even pull your photos together into an album—just choose the style you want. With Writer, you can preview everything you're adding to your blog as you work. See how the fonts, spacing, colors, and images will look before you publish.
Writer is already packed with useful features, but if you like to tinker, there are all sorts of plug-ins you can add to help you do even more. Include your stuff from Facebook, Flickr, and other websites.
4.Hypervisor
VMware vSphere Hypervisor is the simplest and easiest way to get started with virtualization for free. This fully functional hypervisor lets you virtualize your servers and run your applications in virtual machines in a matter of minutes. vSphere Hypervisor is based on VMware ESXi, the hypervisor architecture that sets the industry standard for reliability, performance, and ecosystem support. Consolidate your applications onto fewer servers and start saving money through reduced hardware, power, cooling, and administration costs. With VMware vSphere Hypervisor, you can: Run multiple applications on a single server, Run a greener datacenter and reduce energy costs. Back up and recover applications more easily, Virtualize even business-critical applications
5. DAEMON Tools Lite
Basic backing up functionality includes Make .iso, *.mds/*.mdf and *.mdx images of CD/DVD/Blu-ray discs.Protect images with password Compress your images,Manage your Image Collection. Media devices virtualization:-Create up to 4 virtual devices (DT and SCSI in all) to mount several images simultaneously,Customize virtual drives: change a drive letter, DVD region, etc Mount *.mdx, *.mds/*.mdf, *.iso, *.b5t, *.b6t, *.bwt, *.ccd, *.cdi, *.bin/*.cue, *.ape/*.cue, *.flac/*.cue, *.nrg, *.isz disc images to a virtual drive
Simple user interface with basic system integration:-Get quick access to all functionalities via program icon in the System Tray,Use File Associations to mount images right from Windows Explorer, Use powerful Command Line Interface for automation purposes, Perform basic actions via handy DAEMON Tools Gadget on Windows Desktop