Whether you work for a huge corporation, a small partnership,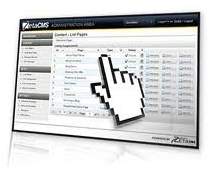 a small business, or by yourself, one or more of
these time saving, headache reducing, revenue
enhancing programs should simplify
things work for you.
All are online.
1. minutes.io
Is the boss driving you crazy running you meeting to meeting with you taking minutes for all those meetings, and (s)he wants them immediately? Check out minutes.io, an intuitive online tool, which basically means you get your minutes finished quickly. To make your boss even happier, minutes.io is free. You don't need to pre-register. Once you're on the website, you enter a few items like meeting attendees; start typing. After the meeting, hit the mail button and each attendee gets a copy.
There is no limit on the number of minute sets you can enter and save in minutes.io. Save your list of attendees with email addresses, and you're set for the next meeting with auto-entry of attendee names to which you can add or delete names. Your minutes can be saved in both draft and final formats. www.minutes.io
2. MailWriter
Looks like sleet nor snow nor dark of night matters when it comes to getting your letter, presentation, or spreadsheet through the door today. MailWriter, a web based service, specializes in using email to send snail mail. So if you have a client or relative who refuses to use email, follow the MailWriter easy steps and sending your letters via snail mail will be a snap. You never have to leave your computer. Offering the option of writing your letter online or uploading a file in Word, Excel, PowerPoint, or PDF, you complete a form with the receiver's mailing information (you can have multiple recipients), choose an envelope, agree to MailWriter conditions, pay for the service with a major credit card or PayPal, and your letter is on its way. Conveniently, they offer a price calculator to tell you how much your mail will cost to send. www.mailwriter.com
3. Postful
Snail mail is still appropriate in certain circumstances such as a letter of condolence. A letter service online, Postful takes the letter you type in the inbox of your email and transfers it to standard stationary, which can be customized with color, font changes, etc. An envelope and required postage are provided and Postful mails your letter. They post to APO, standard, and FPO addresses. You send your email to quickletter@postful.com where your transaction is managed. Users can setup a frequent contact list to eliminate reposting addressee info each time and maintain digital copies of their letters. Attachments in PDF and Office can be included as well as pictures. Postful is a fee-for-service online program. Currently for domestic mail, they charge $.99 for the first page and $.25 for each added page. For international mail, they charge $1.49 for the first page and $.39 for each added page. www.postful.com
4. EZGram
Need to get a letter out faster than a speeding bullet, email isn't an option, and your inbox is full? Try a web based service that turns your online typed letters into snail mail. EZGram prints, stamps, and mails your letters and documents promptly to the addresses you provide. EZGram provides a convenient app through their letter templates – responding to employment offers, resignation letters, complaints, etc. Enclosures can be included with your letter – CV, flowchart, etc. Standard mail is limited to four pages. Choices for larger pages are available. Your mailed documents can be tracked online. his is a fee-for-service website. Domestic mailing prices are $1.00 for a single page and $.10 for additional pages up to four. For international mailing prices, add $.50. www.ezgram.com
5. PostalShout
Another web based service that mails letters to save you time, PostalShout requires that you register and choose one of their prepaid plans before beginning. Then you download the PostalShout Microsoft or the OpenOffice software, both of which have standard letter templates. PostalShout eliminates a few steps that other similar services require by having you type your letter and addresses directly into one of their templates. Their server detects addresses from the emailed template letters and automatically addresses and posts your letter. They go one step further and verify addresses before mailing the letter. If the verification process signals a problem, you are notified of the error in the address in your letter. There are several payment options and no logos or watermarks are incorporated into your posted letter. A 2D bar-code and a serial number do appear on your letter and the envelope. www.postalshout.com
6. Ketchup
With so many meetings online today, Ketchup is a quick way to get minutes out to everyone quickly, and enables those who missed the meeting to catch-up. The reminds meeting attendees what actions were taken, what tasks were assigned, what future dates were set – all the traditional meeting info with expedited ease. The package is free while in testing. www.useketchup.com.
7. Creately
Created for creative and technical types who construct diagrams online, Creately is user friendly for companies with cloud apps. Creately will even offer advice on your diagram as it reads and determines what you're designing. Sophisticated and professional end products are created through Creately collaborative work functions – organizational charts, flowcharts, sitemaps, SWOT, wireframes, etc. Simpler to navigate than many diagram programs, yet loaded with forward-thinking tools, Creately has templates and drag-and-drop ease to help beginners. Templates include basic block diagrams, graphics for business, and more complicated SWOT tools. Shortcuts built into the keyboard improve speed and efficiency. Color coordinated templates and numerous customization tools, including gradient fills, smart drawing, export to XML, linking diagrams, transparency, and spell checking are included.
Draft diagrams can be shared online where team members can jointly work on them and include comments and notes improving productivity. Revised diagrams are saved for easy reference. Once your project is completed, it can be embedded on your website and published on the Creately wiki account. Both free and paid packages are available. The free package offers collaboration for three users and unrestricted diagram creation. There is no limit on file storage or the number of collaborators on the paid packages, Plus and Pro, and they allow the removal of the Creatly watermark on your published designs. www.creately.com
8. PrintingChoice
Created to decrease your company's printing expense and improve productivity, PrintingChoice will find the best price for printing your posters, tickers, flyers, brochures, and business cards. They compare costs from over ten (10) online printing sites – PrintPlace.com, VistaPrint.com, UPrinting.com, VistaPrint, BravePrinting.com, etc. PrintingChoice takes the printing specifications you enter for size, colors, quantity, and delivery and gathers the pricing data. In return you get a list of prices – lowest to highest – for your project, which saves a lot of phone calls and online search time. Vendor sales and special offers are shared along with educational materials on making the best printing choices for different projects. www.printingchoice.com
9. LucidChart
Flowcharts have never been easier than with LucidChart, a free program to create unique flowcharts. Loaded with rich apps, LucidChart works in Google Chrome and most browsers plus stores up to 5MB of files. Downloading flash plugins isn't necessary to use the program. Making this user friendly program even more useful is the ability to work collaboratively with your team online to create your masterpiece. Once your flowchart is complete, you can share it as a PDF, image, or web post. www.lucidchart.com
10. BigContacts
If you have a solo company or are a small business, you probably need a way to manage your client list and their mailing and product information in a more organized way. Standard spreadsheets may not be the answer. BigContacts will help you increase productivity, improve customer relations, and control that bucket full of business cards you plan to file someday. BigContacts has some valuable options for you to use:
unlimited contacts: access by telephone or email
email integration with messages
sales tracking and monitoring
contact names imported from files or added manually
calendar, file manager, and task scheduler
report generation
email and auto mass marketing
assignment of contacts by industry with filter tags
Feature rich, the service packages start at $6.00 a month with premium packages available.
www.bigcontacts.com