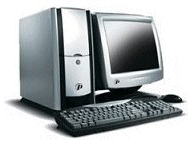 If you are seeing this page then you have a computer and if you have a computer you know that computers give trouble.
It is critical to have an IT & computer support specialist on call to provide your business IT systems with any supports or services.
Professional IT and Computer Support Service
A professional IT support provider can handle computer support in any area of your business. Professional computer support is always a requisite for whoever uses a computer in order to keep their system efficient and up to date.
Even if you work in a particular environment such as laboratories and / or government agencies, your IT Support provider will also cater for all your computer support needs.
An IT support provider we will tackle any fault in any type of connection you might be using including but not limited to, the ones used for your internet, LAN / WAN and any other network in general, WI-FI, infrared, Bluetooth, GPS / GPRS and much more.
Thanks the Techstore Team