Virus Removal
We use the latest virus detection and removal technology,
to firstly eradicate any 'infections' from your PC and then secondly to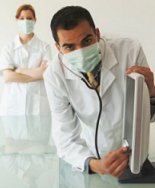 repair any damage that has been done.
We then ensure that your software is up to date and advise on what precautions
you can take to minimize the risk of further attacks. We will always endeavor to
arrange a time to visit that suits you, and we pride ourselves on our prompt,
fast and most of all affordable service.
As part of our onsite virus removal service, we also check for what is
called 'Adware' and 'Spyware', the latter of these can potentially 'steal' your credit card details.
The former, well we all know somebody who has suffered the dreaded 'Pop up' windows.
We can advise, install and setup solutions to deal with 'spam' email.
Our automated solutions will automatically check your incoming email for viruses
and adware/Spyware attachments, and using the latest technology,
filter out all your unsolicited junk mail.

Get a Quote
Request a quote by completing our FREE Quote Request form here

Contacting Us:
You can call us on 1890 245 345 or please complete our online inquiry form here