Advanced Website Development Service
Grow your business Online with our Website Development Services.
We are developing websites for the past 15 years and in 2013
we have decided to focus on developing a new type of
Dynamic Website using open source software.
Next Generation Website Development Service
The obvious benefit of using an open source cms is the price (It's generally free!)
The downside is it can be difficult to install, support and manage,
that's where we come in.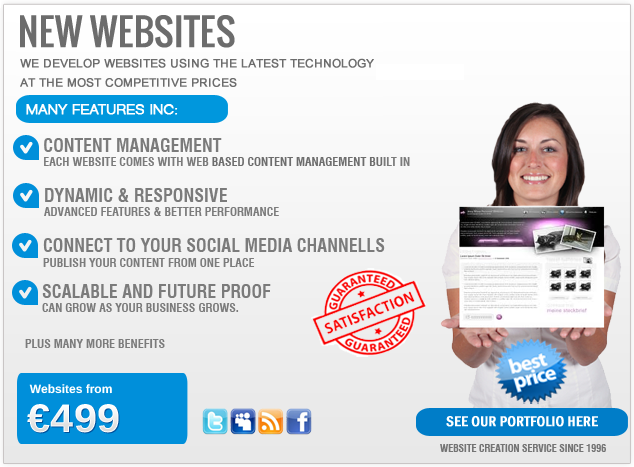 Our Service
We provide the following service as one single package:

Advice and consultation on the best open source CMS for your needs

Installing and configuring the CMS and its various components

Customizing and installing the template

Training you and your staff on how to use the CMS

Supporting everything together as one single pack package

Effective Affordable Website Development Service
So for an effective affordable website Development service
why not avail of a Free Consulation by clicking
here